The marvellous Suite is located on the first floor of the imposing Art Nouveau building and owes its name to Ernest Hemingway who stayed there immediately after the war as a convalescent and then in 1948.
For guests who demand the ultimate in comfort and the space and finishing of a private apartment. The spacious living room and the bedroom are decorated with warm wood panels and reproductions of antique furniture.
Royal suites feature separate living and bedroom. They are decorated in order to recreate a classical atmosphere, they enjoy a wonderful lake view and are perfect for an important private business meeting or for those who want the privacy of a comfortable living room.
Junior Suite Deluxe are bigger and are most luxuriously decorated with boiserie and furniture in style Belle Epoque.
Junior suites are designed for those who want something more than a comfortable room. All junior suite have lake view, feature a separate living room area with a breakfast table.
Lake view rooms provide comfort, space and an unrivalled view on one of the most beautiful lakes of Italy. Relaxing atmosphere!
Rooms with unconventional spaces, bohemian atmosphere and a particularly attractive rate!
Let's apreciate the charm, the atmosphere, the history and traditions while enjoying the comforts and state-of-the-art facilities.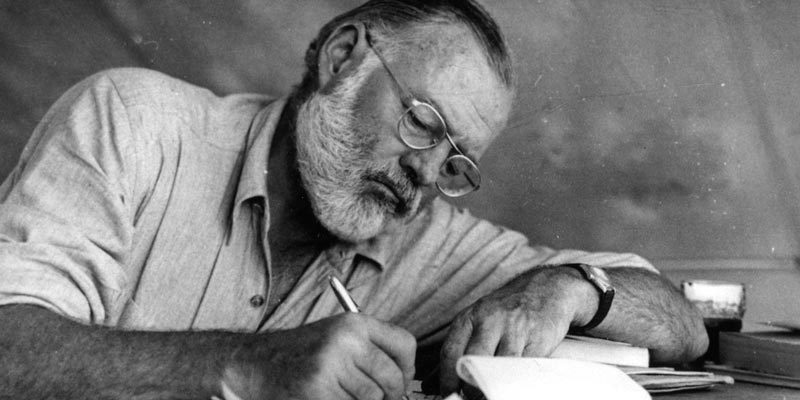 In 1948 Ernest Hemingway put his signature in the guest book among heads of state, actors and nobles.
In room 105 there is a plaque in his honor!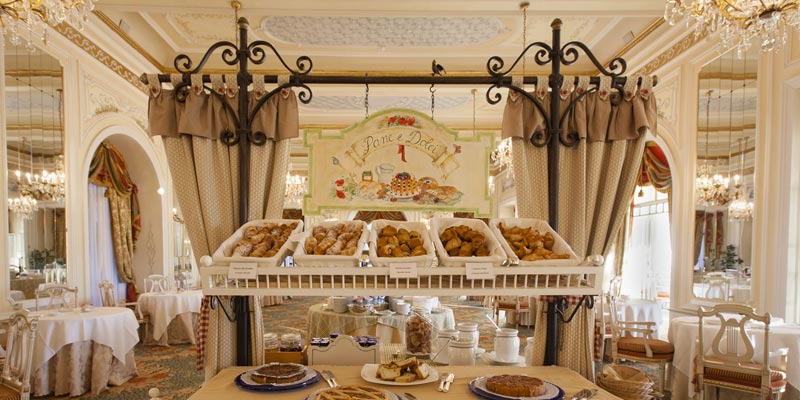 The Pleasure of Breakfast
Rich and refined breakfast in the magnificent Sala de Il Borromeo with an authentic and warm welcome, with an enchanting view of Lake Maggiore.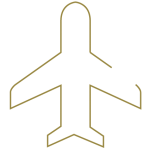 Transfer da e per aeroporti Milano Malpensa, Milano Linate, Torino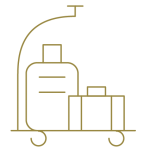 Baggage service, storage and custody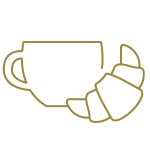 Delicious and rich breakfast with vegetarian and vegan options, lake view